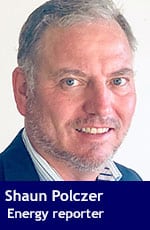 Call it the clash of the oil titans. And it all started with a tweet.
In one corner we have Saudi Arabia, the undisputed oil heavyweight of the world. It produces 11 million barrels per day (bpd) and is the planet's largest oil exporter by far.
In the other corner to challenge the champ, we have Canada, a relative featherweight at four million bpd – but an up-and-comer with arguably the second largest oil reserves.
Although the title fight has ostensibly been billed as a clash over human rights, it's really all about oil.
Even though it produces barely a third of The Kingdom (as insiders call it), Canada has something the Saudis don't: nearly half of the U.S. import market. At 3.5 million bpd, Canada has nearly quadrupled its market share in the world's largest oil consumer in less than two decades, almost all at the expense of the Saudis.
Given increases in U.S. Lower 48 shale output, combined with falling domestic demand – the U.S. used to consume a fifth of the world's oil, now it's down around a 10th, give or take a percentage point – Canada supplies about 40 per cent of all U.S. imports. And it's rising.
This is a point not lost on the Saudis, who used to enjoy practically unfettered access to Gulf Coast refineries. It's now finding that dominant position eroded by the prospect of pipelines such as the Keystone XL, which would back out another million barrels a day of (mostly) Saudi imports. In fact, some analysts suggest the U.S. could easily replace all Saudi imports with its own production, which is running at a post-Second World War high in excess of 10 million bpd and is expected to exceed Saudi Arabia later this year.
With market dominance comes political power. Since the 1970s, the Saudis have enjoyed disproportionate diplomatic access in Washington, way over and above its position on the world stage. And make no mistake, they are astute diplomats as well as business people. As its market dominance dwindles, so too does its diplomatic leverage viv-a-vis existential threats such as Iran.
It's hardly a coincidence that Saudi Arabia is becoming increasingly aggressive as the U.S. threatens to essentially shut in Iran, which also happens to be an Organization of Petroleum Exporting Countries (OPEC) member and the fourth or fifth largest oil producer in the world – after Canada.
That brings us full circle. So what to make of all this bicker and banter?
Politically, Canada is naive. Prime Minister Trudeau cuts a good image in foreign capitals, portraying Canada as a modern progressive leader with ideals of equality for all – particularly for women. The issue of women's rights in Saudi Arabia is well within his wheelhouse to lecture on. But let's call it what is: grandstanding.
At the same time, he seems to fail to grasp the significance and power that comes with having the world's largest bilateral trading relationship with the world's largest economy, which by no coincidence also includes the world's largest oil trade. Yet he continues to get bogged down with the North American Free Trade Agreement (NAFTA) and pipelines.
The Saudis must be shaking their heads in disbelief – not that they care about criticism of their human rights record. They don't.
To add insult to injury, they openly mocked the prime minister by suggesting that they wouldn't shut off oil exports to Canada. While it's true that Canada is a large net oil exporter, it still imports about 750,000 bpd through Quebec and the Maritimes. But barely 60,000 of that comes from Saudi Arabia. By comparison, a single mid-sized Calgary oil company produces 60,000 bpd.
It's a problem that could easily be solved with a pipeline to the East Coast – which unfortunately can't get done in this country, because of the policies of the prime minister himself.
Threats to pull Saudi investment and purge assets?
Again, bluster and bluff. Apart from the Fairmont chain of hotels – including the Palliser in Calgary and Banff Springs in the national park – Saudi Arabia really doesn't have any assets in Canada. And they don't want any.
When I covered the OPEC summit in Riyadh in 2007, I asked then-oil minister Ali Al-Naimi why Saudi doesn't invest in the oil sands, or the "sands of oil" as he called them. I knew the question was rhetorical but I didn't expect the response. He openly laughed at me in front of journalists from all around the world.
"Why would we want to?" he replied. It was carried in the Saudi press like it was a joke. Even back home, there was as an implicit threat that the Saudis could shut down the Canadian oil industry at their whim. Oil hit $100 a week later.
That underscores the crux of the dilemma and why it's so important for The Kingdom to put us in our place over a relatively trivial issue. Saudi Arabai needs high oil prices to backstop its economic ambitions. But by doing so, it keeps Canadian upstarts in business and ensures unwanted competition for our high-production-cost barrels.
Nobody's laughing now.
Calgary's Business Energy reporter Shaun Polczer has more than 20 years of experience covering domestic and global financial markets in Canada, the United Kingdom and the United States, with an emphasis on the Alberta oil and gas sector.
---
The views, opinions and positions expressed by columnists and contributors are the author's alone. They do not inherently or expressly reflect the views, opinions and/or positions of our publication.
This site is Powered by Troy Media Digital Solutions